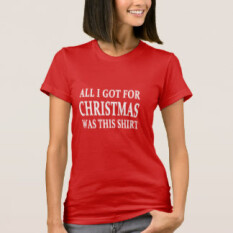 When I am at a conference or event many times I ask the question, "What are your takeaways? Sometimes they say a free shirt, most often they stop and begin to talk about the people they have met, key points they learned from a speaker, thoughts and reflections about the places of ministry they are serving or in generally implications for life changes. It is inspiring as people reflect on their recent experience and the applications for life going forward. I am going to ask you; the reader "What are your takeaways from Christmas this year ?
I ask that question because it will shape "Christmas Future". "The Christmas Present' or most recent was shaped by "Christmas Past." Traditions, schedules, gifts, songs, people, money decisions, faith, memory and desires are all shaped by our past experiences. I have always heard hindsight is 20/20, yet as you reflect on your takeaways from this past Christmas, you can increase your vison for the next season. What are your takeaways from this most recent Christmas?
Consider writing your reflections and thoughts, down in a calendar, a computer file, email them to yourself or write them on paper then include them in the Christmas boxes as you pack them away. Perhaps with the words "Read First". and the words 'Takeaways from Christmas Past".
Here are some questions to consider
What was the highest stress this Christmas?
What Ways I can relieve that stress next year ?
What was the best thing about Christmas?
How can I be more intentional about creating more moments like these?
What transitions do I anticipate for next year?
(Not asking for crystal ball clarity here just be ready for some differences)
Kids getting older. Health issues, additional family members, moving
I wish I would have
Next year I would like to
Who or what inspired you most this season?
What did you realize did not work this Christmas?
It is my prayer that your takeaways from this year will be one of the things you unpack first next year. That your apply many of the positive takeaways, everyday in your life this year.
Larry Crane
Director Of Children's Ministries