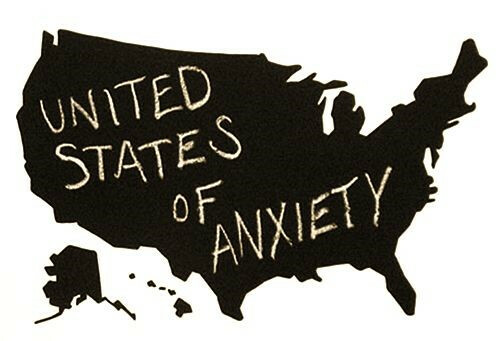 If you read the Fishers UMC blog on a regular basis, you've likely figured out that the blog writers consist mostly of a staff rotation. The rotation is determined some time in December for the entire following year. The fairly random timing of our assigned weeks made me wonder about the likelihood of the same person having the first blog after the election also having the first blog after inauguration.
In November I wrote about the disheartening reality of just how divided our country has become – which became undeniably apparent the night of the election. In the weeks leading up to the election I remember thinking how I just couldn't wait for it to all be over – but it's not. The people of the United States are still struggling to hear one another and appreciate the individual struggles that lead us to such opposite positions. And when we want our point really heard, we have resorted to fear; that is, making the other opinion "dangerous," rather than just another opinion. We are a nation filled with anxiety.
Now, anxiety certainly isn't a new concept – it's been around since the first bite of that apple in the Garden. Anxiety affects our ability to think clearly because it engages the part of your brain that says "danger ahead!" whether or not there's any real danger. Managing stress and anxiety are key in being and staying healthy.
So, if you are feeling particularly anxious about current events (or future events) take care of yourself. Turn the news off. Give up social media outlets for a few days. Breathe. And remember: there's no need to worry about tomorrow – tomorrow will worry about itself. Everyday has its own share of troubles. (Matthew 6:34, paraphrased).
For more ideas about managing anxiety check out these links:
http://greatist.com/happiness/reduce-anxiety
http://www.webmd.com/balance/guide/blissing-out-10-relaxation-techniques-reduce-stress-spot#1
http://psychcentral.com/lib/9-ways-to-reduce-anxiety-right-here-right-now/
Peace,
Pastor Jill Buckler
Director of Congregational Relations