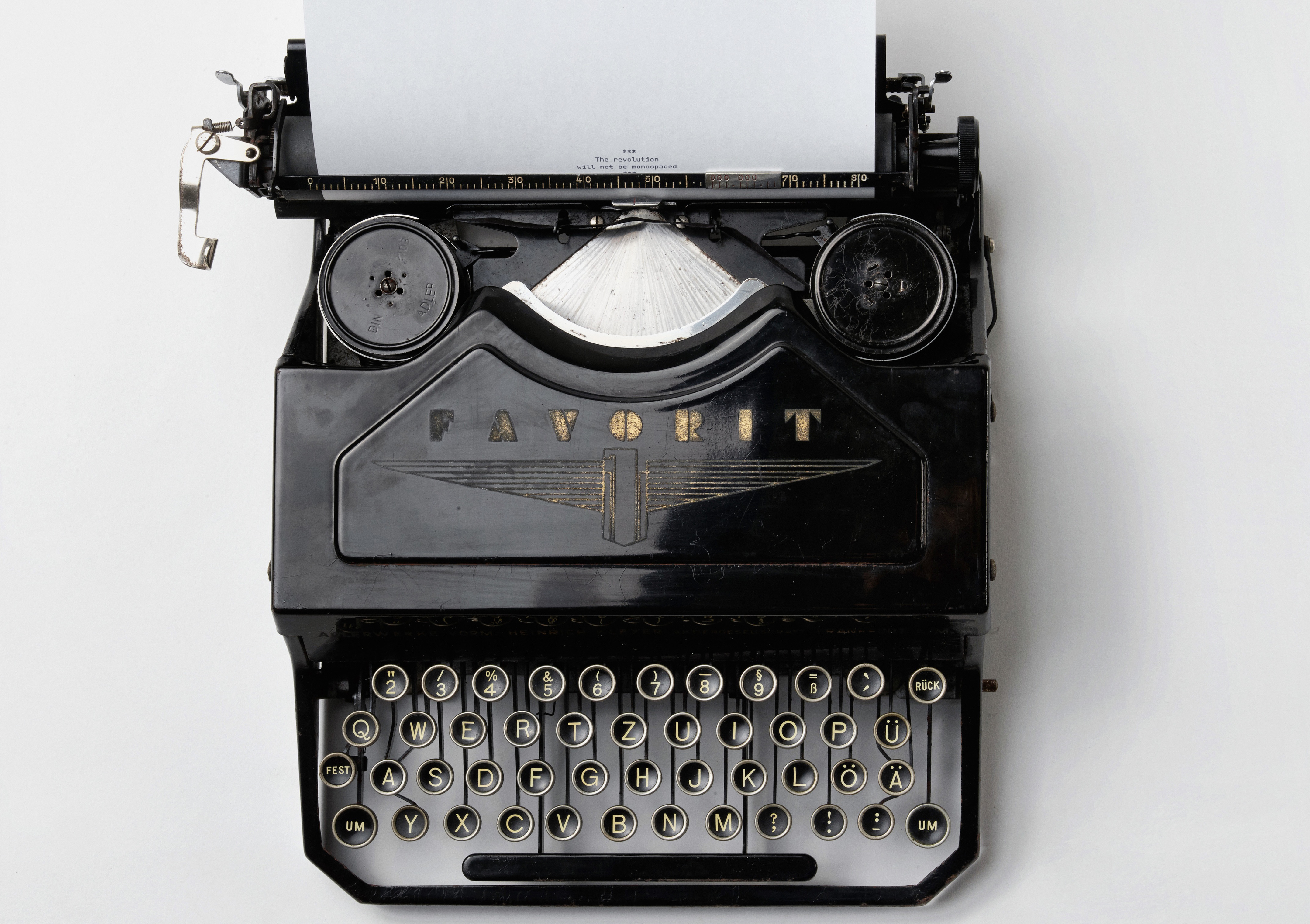 Weekly Announcements
Want our weekly announcements delivered to your email? SIGN UP HERE
Tonight, Wednesday January 10th we will be starting the second session of the "Who Is Jesus?" Bible Study at 7:00pm in Connection Central. If you haven't joined us yet that's okay, you can jump in anytime, come on out and be a part of the discussion!
(NEW) Job Position Open
Fishers UMC is currently seeking to fill the position of Hospitality Coordinator. This position is 15 hours a week and incredibly important in the life of our Church. Are you or someone you know interested? Find out more at
www.fishersumc.org/jobs
where you can see the full job description as well as apply for the position.
(NEW) Souper Bowl
One of the Food Pantry's biggest needs is soup. In honor of Super Bowl Sunday, February 4, the Food Pantry will be collecting all kinds of different soups. While Tomato and Chicken Noodle soup are always appreciated, every type of soup is needed. Please bring donations to Connection Central.
Join the Monthly Book Club
in January as we read and discuss When Mockingbirds Sing by Billy Coffey. Nine-year-old Leah's invisible friend seems harmless enough until he aids her in upsetting the tranquility of her new town, a place where her parents desperately hoped she'd finally be able to make friends and fit in. Hidden within a picture she paints for a local toymaker are numbers that win him millions. Suddenly, townspeople are divided between those who see Leah as a prophet and those who are afraid of the danger she represents. Caught in the middle is Leah's agnostic father, who clashes with a powerful town pastor over Leah's prophecies and what to do about them. If you are looking for a way to combine your love of reading and books with a small group atmosphere of fellowship, this is the place for you! The Book Club meets on the 4th Tuesday of each month in the Library at 7:00pm. This month we are meeting on January 23. If you are interested or need more information, contact Kim Arnott at 797-8612 or .
Books, Books, Books
Did you know that we have a Library next to Connection Central right outside the Sanctuary? Stop by on Sunday before or after worship and check out our vast selection of books. We also have a book shelf of books, that for a donation can be yours!
Upward Basketball Concessions
FIRE & WATER Students will be selling concessions at Upwards Basketball games this season. If you would like to show your support by working a two hour shift please sign up at
http://signup.com/go/cdrSuSb
.
Parent Night Out
Drop off your infant-5th graders on Friday 2/2 from 6-9pm. They will play games, do crafts, watch a movie and eat a snack! Pre-Register at
fishersumc.org/parentnightout
or in the Church app.
Singles Bible Study
On Wednesdays at 7 pm in Room 284, a group of adult singles of various ages and backgrounds meet to study God's word, share joys and concerns with fellow Christian brothers and sisters, and help each other grow in faith. They just began
a new study
Daniel by John MacArthur
. As a group, they also help serve our church in various activities. For more information, please contact Anna at or John at or 317.502.3833.
We are Growing!
Wow, what a blessed year it has been for Fishers UMC Kids! So many new families to meet and so many familiar faces to greet! Our nursery is especially booming with the littlest of our congregants. With this growth, comes the need for more help in the nursery during the 11:00 service. If you love babies and love to serve, please consider giving an hour of your month to help care for our precious little people. Contact Jenica Giffin at
New Sunday School Class
Starting Sunday, February 4, Kate Kendall will be leading a new 6-week study on Shauna Niequist's book, Present Over Perfect, during the 11:00 hour in Room 286. Present Over Perfect is a hand reaching out,pulling you free from the constant pressure to perform faster, push harder, and produce more, all while maintaining an exhausting image of perfection. This class is open to all, especially those who don't currently have a Sunday School class.
Fishers United Methodist Men January Meeting Isn't Just For Men!
On January 13th, we are fortunate to have Dr. Saneta Maiko share with us the findings evolving from an IU Health project clarifying the important role of spirituality and religion when loved ones are seriously ill. The research is showing approaches with clear benefit to end of life experiences. All adults of the congregation--men and women--are invited to participate.
Dr. Maiko, an elder of the Indiana Conference and participant in Fishers UMC activities, is lead researcher for the project which is being conducted under the auspices of IU Health's Daniel F. Evans Center for Spiritual and Religious Values in Healthcare. Read More About Dr. Maiko
HERE.
The program includes tips and techniques for professionals, family, and friends to improve the end of life experience for loved ones when dealing with difficult diagnoses, making decisions, improving mental state and other aspects of this stressful time. This is truly a program for adults of all ages.
Come Saturday, January 13, 2018 at 8:00 AM to the Dining Room. A hot breakfast will be available. If you plan to attend, please email the number in your party to or sign up in Connection Central.
Making those fitness goals for 2018.....
Church members can take advantage of FREE Jazzercise classes, 1/1/18 - 2/28/18, all fitness levels welcome. Jazzercise is a dance fitness program consisting of 30 minutes cardio, 30 minutes strength training. Classes are M/T/Th @ 5:45 pm and Saturday @ 8:30 am in Fellowship Hall. Questions, call Tammy Moritz (317)595-1059.
Fire & Water Student Ministries
-Tonight 1/10 begins Youth Alpha for those in grades 7-12 starts with Liz at 7:00 and Troy's "Who Is Jesus?" Bible Study for adults also at 7:00. We would love for you to come out and be a part and grow closer to Jesus with us.
-WATER Supermarket Sweeps Thursday 1/11 at 3:30.
-The "Giving It Your All" Winter Retreat is this weekend from Saturday to Monday. If you could pray that the 33 people going on the trip would have an encounter with Jesus this weekend we would appreciate it!
-WATER Home Bible Studies take place at various times and places throughout the week, email for more information.
Ongoing Announcements
Have you downloaded our App?

We are excited to share this awesome ministry tool with you. Click on the following links to download the app:
Apple Store (iOS)
Kroger Community Rewards
gives to Fire & Water student ministries through your purchases-at no additional cost to you! It's quick and easy to set up your Kroger Plus card here:
http://www.kroger.com/communityrewards
. Our number is 10302. If you are a Kroger shopper, we appreciate your consideration of giving in this way. Simply by scanning your card or inputting your number, you can support our ministry to young people. Questions? Contact Liz Simmonds at
.
Berea Study Group
The believers in Berea were described as open-minded, eager to hear the message, and searchers of Scripture (Acts 17.) Discovery of truth comes from a place that is safe to ask questions and nurture discussion. The Berea Study Group seeks to create this space as they explore spiritual topics through book study. This group meets the 3rd Thursday of the month from 6:30 - 8 pm in Room 278. Questions? Contact Steve at .
Check-in from your mobile device.
Attention Fishers UMC Kids parents and guardians! Check in your kids on Sunday morning via the KidCheck app by downloading it to your mobile device. Simply download the app, login to your account and check your kids into Children's worship on your way to church or as you walk in the door (Bluetooth must be on*). When you enter the upstairs Children's Ministry lobby, name tags will automatically print off at the new printer hub located at the SELF CHECK-IN counter. Grab your tags, drop off your kids, and head to church! It's that easy!
Clothing Vouchers
Good News! GOODWILL is continuing to supply us with $5 clothing vouchers for our Pantry Families. All we have to do is keep cleaning out closets, and bring in gently used clothing. You may place your treasures in any Pantry Collection box inside the Church. Thank you for supporting this wonderful ministry!
Texas Roadhouse Sunday Fund-Day
Have lunch at Texas Roadhouse on Publishers Drive until 3:00 pm any Sunday, bring a "Fund-Day" Flyer located in Connection Central, and 10% of your check will be donated back to Fishers UMC.
UMC Market
Looking for an easy way to financially support the ministries of the church? Through the UMC market, Fishers UMC gets a percentage of your online purchases from thousands of stores. While you are doing your normal shopping, the church is earning money! Sign up today at
www.umcmarket.org