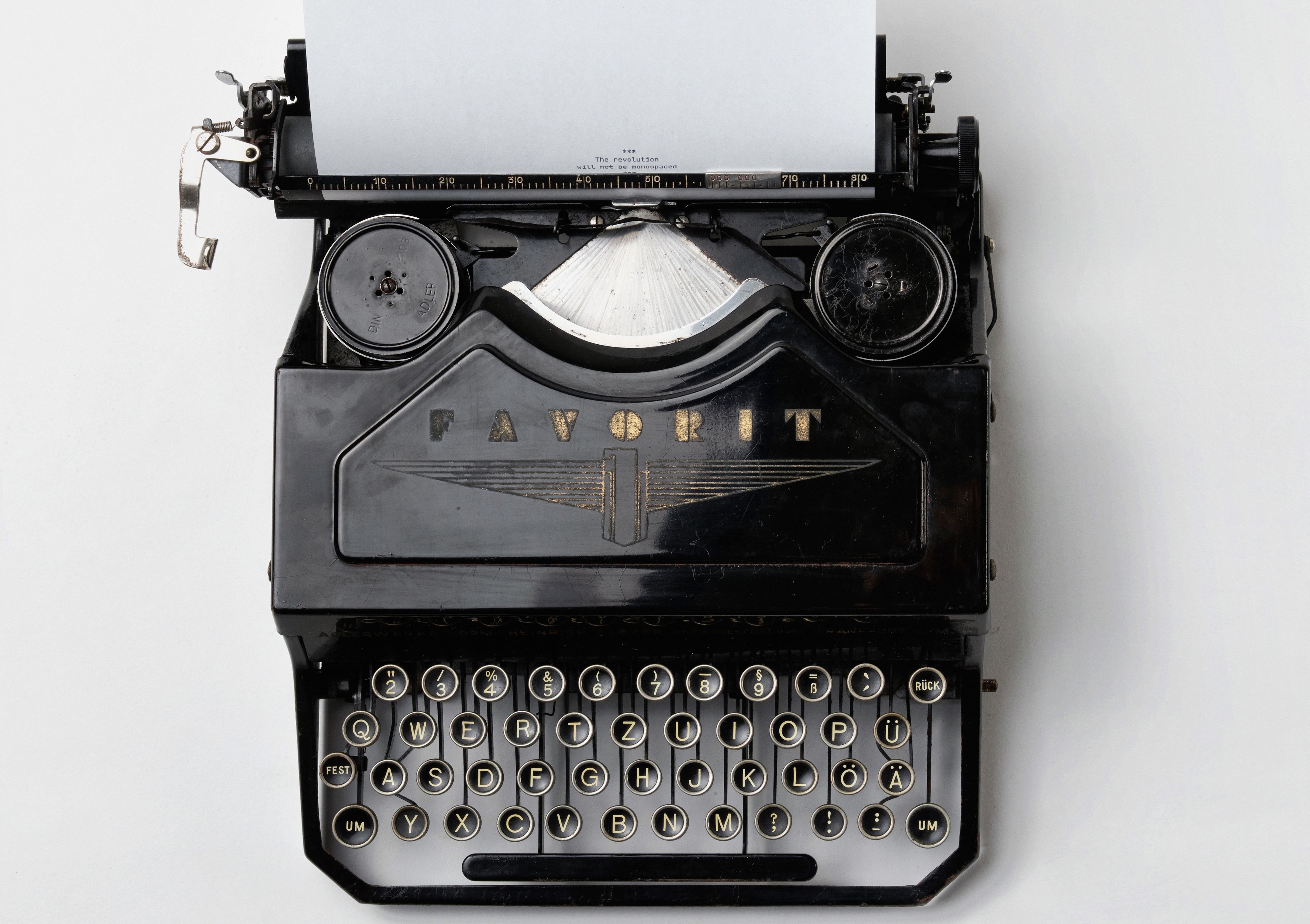 Weekly Announcements
Want our weekly announcements delivered to your email? SIGN UP HERE
(NEW) Pastor Jared's Wednesday AM Bible Study
//Wednesdays, 9:30-11:00a, Dining (Donut) Room//
All are invited to attend Pastor Jared's Wednesday Morning Bible Study! Our Lenten Study will be called "Cultivating & Letting Go." Lent is a season of spiritual gardening, of inviting God to unearth in us what lies fallow, what needs to be tended, and what needs to die for new life to emerge. Join us this Lent as we embrace the literal and spiritual practices of cultivating and letting go! Contact Pastor Jared
for more information today!
(NEW) Fifty Plus
//Thursday, February 14, 11:30am, Connection Central//
Please join Fifty Plus Older Adult Ministries on Valentine's Day, Thursday February 14th. Local entertainer Nicole Bridgens will perform A Romance Variety Show. All are welcome; please come and bring a friend. Contact jenni debaun in the church office with any questions 317-849-1805.
(NEW) Friday Morning Bible Study
//Starts Friday, February 22, 9:30am, Room 173//
Friday Morning Women's Bible Study will begin a new study, Altogether Beautiful, in February. On Friday 2/15 we'll have the introductory lesson and begin week one on 2/22. Altogether Beautiful is a video-based Bible study of the Song of Songs that explores what it means to be loved fiercely and called beautiful by the God of the universe. Books are $14 and will be available in the church office or on Fridays.
(NEW) Celtic Sunday
//Sunday, March 17, Traditional Worship//
Why celebrate St. Patrick's Day with Celtic music and green clothing during worship? Part of the reason is that many of our ancestors came from the Celtic lands, and we're at home with the lilting sounds and upbeat music. St. Patrick was best known for spreading Christianity throughout the area, using what was available - the shamrock - to teach the meaning of the Trinity: Father, Son and Holy Spirit. See you on the 17th wearing green!
(NEW) God's Cell Phone
//Saturday, March 9, 8:00a, Library//
Did you ever think what God's impression might be of smart phones and their affect on relationships? For the March United Methodist Men breakfast program, Ralph Tennant will share some thought-provoking observations regarding the results of our being immersed in electronic devices. All men of the congregation are invited.
(NEW) Stephen Ministry
Stephen Ministers help those they care for experience God during those times in life when they might be wondering, Is God Even There?
"During our visits, my Stephen Minister just let me talk while she listened. When my Stephen Minister was able to share her con­cern and her sorrow over my experiences, God was there loving me through her. I experienced God's sorrow and God's compassion and God's love-and it made all the difference for me."
For more information about receiving faith-based care from a trained and compassionate lay person, please call the church office at 317.849.1805 or email . All inquiries are maintained in strict confidence.
Ash Wednesday
//Wednesday, March 6, 7:00pm, Sanctuary//
Ash Wednesday marks the beginning of the season of Lent; a time of personal introspection as we seek to draw closer to Christ and build our faith leading up to the celebration of Jesus' resurrection on Easter Sunday morning. You are invited to join us for Ash Wednesday service where worshipers receive the mark of discipleship in the form of palm ash placed on our foreheads as a sign of witness that we are disciples of Jesus Christ.
Monthly Book Club
//Tuesday, February 26 7:00pm, Library//
Join the Monthly Book Club in February as they read and discuss Peace Like a River by Leif Enger. This is the story of eleven-year-old Reuben Land, an asthmatic boy who has reason to believe in miracles. Along with his sister and father, Reuben finds himself on a cross-country search for his outlaw older brother who has been controversially charged with murder. Their journey is touched by serendipity and the kindness of strangers, and its remarkable conclusion shows how family, love, and faith can stand up to the most terrifying of enemies, the most tragic of fates. If you are looking for a way to combine your love of reading and books with a small group atmosphere of fellowship, this is the place for you! The Book Club meets on the 4th Tuesday of each month. If you are interested or need more information, contact Kim Arnott at
.
Hey Young Adults!
Are you in your 20's? Come hang out
every Wednesday at 7:00pm at the Panera on 96
th
street (8510 E 96
th
St Suite A). They currently are reading "Why do you believe that?" by Mary Jo Sharp. Any questions please contact Emma Moore at
Diaper Drive
DIAPER NEED is defined as "is the lack of a sufficient supply of diapers to keep an infant or toddler clean, dry and healthy." In America, there are 5.2 million 0-3 year olds living in poverty and low-income homes. This means that one in three families suffer from DIAPER NEED. Do your part to help these families by donating diapers, wipes, or money to the Fishers UMC Diaper Drive. The diapers you provide will be distributed through The Come to Me Food Pantry to families in our community and the surrounding area. Collection bins are at Doors 3 & 4 OR you can purchase them through this Amazon wish list link:
http://a.co/jf8CyUU
Diaper Goal: 10,000 Diapers Collected:Over 6,000
Blood Drive
//Sunday, March 10, 8:00a-12:00p, Fellowship Hall//
Give the Gift of Life by Donating Blood! The next Fishers UMC blood drive will be Sunday, March 10th. Sign Up In Connection Central or online at
donorpoint.org
Orientation
Whether you are new to our congregation or have been attending many years, we invite you to join us for a 3-week class as we learn more about our church, our denomination, our ministries and ourselves. Some topics covered will be John Wesley, United Methodist History and Organization, the Story of Fishers United Methodist Church, Identifying Spiritual Gifts, and exploring the many ministries and discipleship opportunities our church has to offer. This will be a great way to get to know OR re-acquaint yourself with Fishers United Methodist Church. If you are interested in church membership, this would be your first step. Led by Kim Arnott, Orientation will be held on 3 Sunday mornings (February 17, 24 and March 3) at 9:45 in the Library, just off the narthex. Sign-up is available in Connection Central, outside of Contemporary worship, at
fishersumc.org/orientation
or in the Fishers UMC app. Contact Kim Arnott for more information or with questions.
Upward Concessions
Spaces are now open for selling concessions at Upwards. This fundraiser helps jr. and sr. high students for things such as the mission trip. If you could sign up to sell concessions for a two hour shift, please visit
http://signup.com/go/xjBcpeA
Congregation Meeting
In February 2019 a special session of the General Conference [the official determining body and voice of the denomination] will meet from Feb 23 - 26 in St. Louis to consider 3 plans involving the issue of Human Sexuality and how the church is striving to understand and seek to minister to and with people of all sexual orientations.
Information is available on our website at
fishersumc.org/thewayforward
We will hold a congregation wide information and exploration session to discuss this issue and the plans concerning it. Join us Sunday, February 17th from 3:00 - 4:30p in the Triple Room on the 2nd floor of the family life center of the church.
Parent Night Out
Parent Night Out is a church sponsored monthly event where parents/guardians can bring their children ages Infant-5th grade to the church and enjoy a night out! Children will play games, do crafts, watch a movie & have a light snack. Childcare is provided by staff and youth volunteers. This service is free, however free will donations are accepted. 2019 Parent Night Out dates are Friday March 1st and May 3rd from 6-9pm. Pre-Register for the March 1st date by visiting
fishersumc.org/parentnightout
.
Fire & Water Student Ministries
-WATER Supermarket Sweeps Thursday at 3:30.
-FIRE & WATER's Night Out for February 15 (7:00-10:00) is a combination of Knockerball and Archery Tag (yes, dodgeball with bows and arrows). This event is free but we need to give a count to the people providing the games. If you know a 7-12 grader who will be going please contact Troy ( ) as soon as you can.
-Forms are now available for the WATER Summer Mission Trip. Please visit
fumcfireandwater.com
to download a form. The trip is already half-full, if you would like to go sign up today!
-Forms are now available for FIRE Summer Camp. Please visit
fumcfireandwater.com
to download a form or to signup online. Online registration with INUMC camping ministry is also necessary. See Liz with questions.
-Upwards is almost half over. If you would like to sell concessions to raise money for jr. and sr. high students (it can be used for mission trips, events, etc.) please visit
http://signup.com/go/xjBcpeA
to sign up for a two hour shift.
-Every Sunday night we serve a meal at 5:30. This meal is provided by volunteers who serve the meal then help us with small group discussion (everything you need is provided). To sign up to help us please visit
http://signup.com/go/ZLeXhas
.
Ongoing Announcements
Have you downloaded our App?

We are excited to share this awesome ministry tool with you. Click on the following links to download the app:
Apple Store (iOS)
Looking for an easy way to serve that isn't a big time committement? Run Worship Screens one Sunday a month! It is not complicated and quick training is provided. Interested? Learn more and sign up at
Kroger Community Rewards
gives to Fire & Water student ministries through your purchases-at no additional cost to you! It's quick and easy to set up your Kroger Plus card here:
http://www.kroger.com/communityrewards
. Our number is
SN812
. If you are a Kroger shopper, we appreciate your consideration of giving in this way. Simply by scanning your card or inputting your number, you can support our ministry to young people. Questions? Contact Liz Simmonds at
.
Berea Study Group
The believers in Berea were described as open-minded, eager to hear the message, and searchers of Scripture (Acts 17.) Discovery of truth comes from a place that is safe to ask questions and nurture discussion. The Berea Study Group seeks to create this space as they explore spiritual topics through book study. This group meets the 3rd Thursday of the month from 6:30 - 8 pm in Room 278. Questions? Contact Steve at .
Wednesday Evening Bible Study - GIFT (Growing in Faith Together)
//Wednesdays, 7:00pm, Room 203 for the next 2 weeks, normally in Room 284//
Formerly known as Singles Bible Study, this is a group of individuals coming together to study God's word and support each other in their joys and concerns all while growing in faith together. They are currently studying Luke by James Macarthur. As a group, they also serve the church by participating in various ministries throughout the year. For more information, please contact Anna at .
Clothing Vouchers
Good News! GOODWILL is continuing to supply us with $5 clothing vouchers for our Pantry Families. All we have to do is keep cleaning out closets, and bring in gently used clothing. You may place your treasures in any Pantry Collection box inside the Church. Thank you for supporting this wonderful ministry!