Welcome
The purpose of our personal finance ministry is to help make better stewards of the financial resources given to us by God. Just like anything else we try to change in our walk with Christ it is sometimes difficult.

"No discipline seems pleasant at the time, but painful. Later on, however, it produces a harvest of righteousness and peace for those who have been trained by it." -Hebrews 12:11.

Please, come join us on this walk to becoming disciples for Christ!
---
Financial Peace University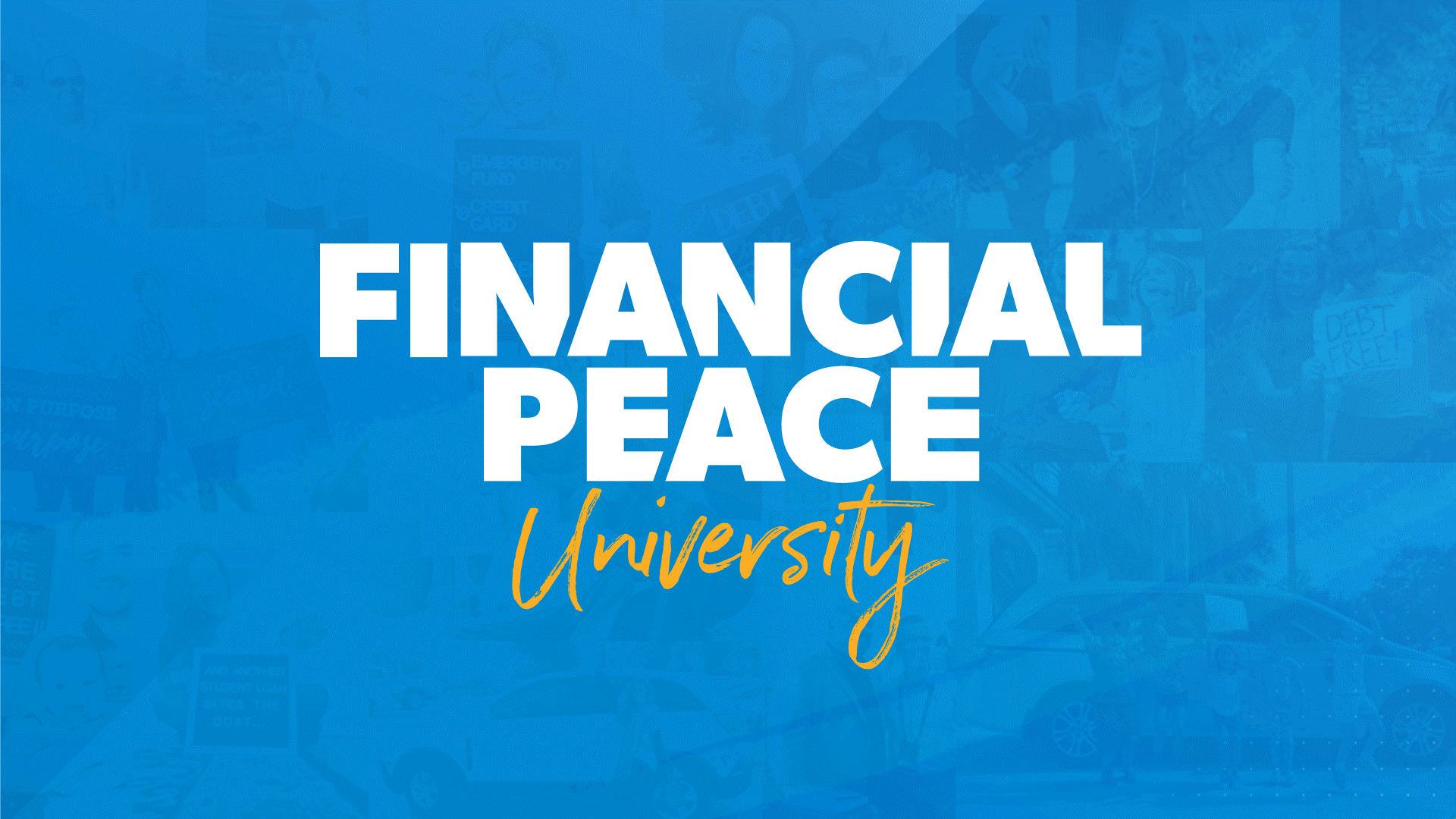 Financial Peace University (FPU) is a video based nine-lesson course that lays out a straightforward plan to help you guide your decisions regarding what you need to do, and in what order, to manage your finances and reduce or eliminate debt in your life. In addition, there are also discussions about saving for retirement, saving for college, making significant purchases, understanding insurance, buying a home, and navigating a home mortgage. This guidance is biblically based and keeps in mind that our financial resources are from God, which is why we need to be proper managers of them. After learning about being good stewards of these resources, in our last lesson we are challenged to be outrageously generous, giving above and beyond our regular giving, for God's Kingdom.
Please check out the video resources at the tab above to learn more about FPU.
FPU is included in the Ramsey+ membership, so there is no cost for this course! Once you join Ramsey+, you can do FPU on your own on a self-study basis. We are also offering an in-person class here at Fishers United Methodist Church beginning on September 15 for nine weeks. The advantages of attending the in-person class include the opportunity for discussion of these topics with others also taking this walk and with the class leader. Also, attending class at the same time each week adds accountability and regularity to the process.
If you would like to attend the in-person FPU class, do the following:
First, enroll in Ramsey+, which you can do HERE. That way there will be no cost for FPU.
Once you are at the Ramsey+ homepage there will be a place to sign up for FPU.
We look forward to seeing you at our FPU in-person class!
Testimonials

I was asked to teach Financial Peace University, and I wasn't going to say no; however I knew this program wouldn't make a bit of difference for me. Well, it did, and the biggest difference was in my attitude about my finances. That has positively affected all areas of my life. That's what people need to know – this program works, and it can give you hope that you can make changes for the better no matter what your circumstances are. Making things better is priceless.

-Julie Tillman, Fishers UMC Office Administrator