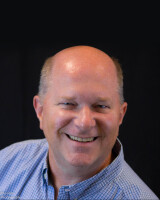 Mark Ellcessor
Senior Pastor
E-Mail: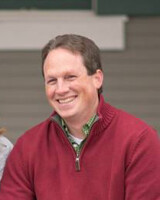 Ben Greenbaum
Associate Pastor
E-Mail:

Dr. Ben Greenbaum, a native of New Orleans, is a graduate of the University of New Orleans (1998), Dallas Theological Seminary (Master of Theology, 2003), and Asbury Seminary (Doctorate of Ministry in Preaching and Leading, 2017).
In 1999, Ben married a native Hoosier, Shari. Shari grew up in Greenwood and attended Center Grove High School. Shari, a graduate of Indiana University, works as a nurse at Riley Hospital. Ben and Shari met in 1996, while serving with Campus Crusade for Christ in inner-city Chicago. They have two young daughters, Savannah (11) and Charlotte (6).
Ben loves Jesus, spending time with his family, worshipping with brothers and sisters in Christ, talking theology, reading, exercising, fishing and sports. He's an avid (formerly idolatrous) fan of the New Orleans Saints and LSU Tigers.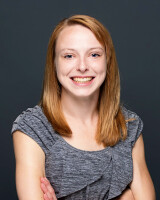 Jennifer Adair
Nursery and Child-Care Coordinator
E-Mail:

Jennifer has had a passion to work with kids since she was very young and works as our Nursery Coordinator on Sunday mornings (working with infants through age three). She ensures that each family can have a safe place for their children to stay while their parents are in service. Jennifer is also working towards earning her degree in Early Childhood Development.
Jennifer is a mother of one daughter, Emily Rose Adair, is married to Zachary. She enjoys art and photography on the side and hopes to one day have a side-business selling crafts she's homemade.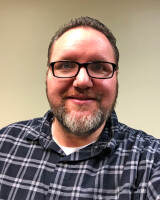 Doug Collins
Multi-Media Coordinator
E-Mail: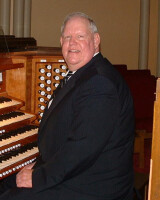 Greg Gibson
Organist
E-Mail: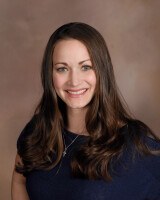 Jenica Giffin
Children's Ministry Leader
E-Mail:

Jenica has a passion for leading young children, which is great for Fishers UMC because her roles include overseeing the early childhood ministry (infant through pre-kindergarten), as well as being directly involved in all things children's ministry related.
Jenica is married to her husband, Chris, has two beautiful daughters, Bailee and Emersyn, and a handsome son, Parker. She enjoys working in the yard, cheering on her husband's basketball team, and cycling/running.
Jen Miller
Assistant Preschool/MDO Director
E-Mail: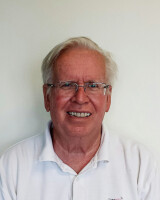 Dave Nelson
Building Maintenance Manager
E-Mail: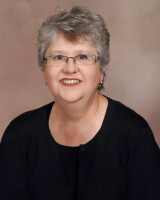 Mary K. Patterson
Financial Secretary
E-Mail:

Mary K. has a passion for keeping things in order and does so in her responsibilities of counting money from offering and room rentals, etc. She also generates reports, sends out giving statements and sends thank you's to memorial donors.
She has two children and five grandchildren, all living in the Fishers area and loves to read mysteries, and do crossword puzzles. Mary K. has a heart for serving and does so at the Food Pantry and Good Samaritan. She also is a Stephen Minister at Fishers UMC and serves on the board of the Fishers Freedom Festival.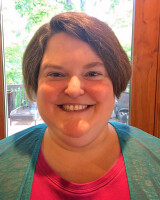 Jennifer Pugh
Connections Ministries Coordinator
E-Mail: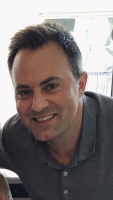 Clint Reed
Director Of Family Ministries and Contemporary Worship Leader
E-Mail: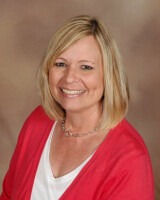 Diane Overmyer
Preschool/MDO Director
E-Mail: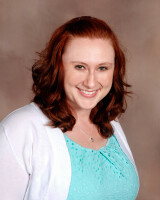 Lorie Richards
Multi-Media Coordinator
E-Mail:

Lorie has a passion for all things creative, which she is happy to use in her jobs of creating: Weekly bulletin, monthly and weekly newsletters, and pomotional materials for events, studies and groups. She also oversees technical things such as the website and Fishers UMC App. (Have you downloaded it yet? Visit your app store on your smart device and search for Fishers UMC)
Lorie is married to the super fantastic Troy and together they have a cute little red headed daughter, who likes to break out into dances with or without music. A few of Lorie's favorite things include: Disney, Glitter, Crafting and Organizing.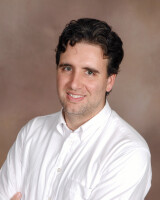 Troy Richards
Director of Sr. High Ministries
E-Mail:

Troy has a passion for leading sr. high students which comes in handy as he helps Sr. high students connect with Jesus through various activities such as serving projects, times of discussion and different retreats throughout the year.
Troy is married to the wonderful, beautiful, incredibly talented, amazing Lorie whom he loves so incredibly much. Together they have a daughter Leah who is also amazing and smart and loves to dive into pillows.

In his spare time Troy likes to dive into stories, whether in movies or reading, he plays music and he writes (he is the author of the ebook Twenty-First Century Parables available at Amazon, iBooks, etc.)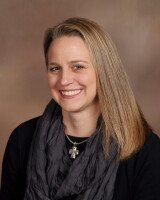 Liz Simmonds
Director of 5th/6th & Jr. High Ministries
E-Mail:

Liz has a passion for working with Fifth/Sixth Graders & Jr. High students and thinks they are some of the most amazing people on the planet. She is grateful that God loves her so much that it is her calling to work with them.
She is in charge of all programming for students in grades 5-8 and coordinates learning, serving, & worship opportunities that help students and families as they pursue a deeper understanding of what it means to follow Jesus.
Liz is married to her best friend and has two amazing teenagers. They enjoy adventures of all kinds as long as they're together. She enjoys a good cup of coffee, a good book, & naps. She loves to watch her little people doing what they love—currently that includes studying architecture at Cincinnati, Fire & Water student ministries, Olio Road Productions, Scouts, camping, and more!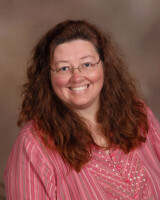 Julie Tillman
Office Manager
E-Mail:

Julie has a passion for making sure Fishers UMC runs smoothly and efficiently. Her many roles include paying bills, doing payroll, and working closely with various committees and ministries to provide financial information. In addition to these and many more responsibilities, Julie also oversees the administrative staff.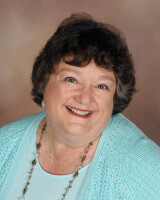 Linda Williams
Director Of Traditional Worship and Food Pantry
E-Mail:

Linda has a passion for music and helping those in need. That's why she fits so perfectly in her roles of selecting music for Traditional Worship, and leading the Traditional choir, Handbell choir and Orchestra. She also is the Director of the Fishers UMC Food Pantry where she organizes over 60 volunteers each week, speaks at events about the pantry and helps secure donations.
Linda is married to Steve and enjoys card making, reading and geneology.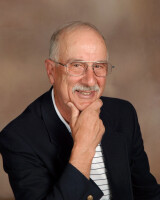 Milt Yakey
Building Maintenance Manager
E-Mail:

Milt has a passion for many areas at Fishers UMC! He serves as primary maintenance person and Building Maintenance Manager and his other off hours ministries include: Leader of Bible studies at the Hamilton County Jail, Singing in the Choir and at Hamilton Trace Worship, Arranging the sayings on the Street Sign, Coordinator of Thanksgiving Dinner for Good News Mission, Active Stephen Minister and Confirmation Mentor.
Milt also operates a Christmas tree farm, is married, has one adult daughter, lots of hound dogs, and offers help anywhere he perceives a need.