Here at FIRE & WATER our name stands for something, the words fire and water are acronyms for the core values we share, values we believe that all Christians should be living out every single day as disciples of Christ.
fire
Fellowship: The importance of being in community together.
Ignite: The passion of worship we all share.
Refine: Changing and growing into the people God designed us to be.
Equip: Sharing Christ with others in our words and actions.
"...I will refine them like silver and test them like gold." - Zechariah 13:9
Water
Worshipping: Giving God our everything, living our lives completely sold out to Him.
Allying: We are more than mere acquaintances, we are family.
Teaching: God reveals Himself to us by His Word, we must study it to know Him more fully.
Equipping: We are to put our faith into action serving others and showing God's love.
Reaching: We are to tell the entire world the Good News of Jesus Christ.
"Whoever drinks the water that I will give him will never become thirsty again. The water that I will give him will become in him a well of water springing up to eternal life." - Jesus (John 4:14)
More detailed information about what we do can be found around the site or by reading our
brochure
Sunday School

Fire
Jr. High students meet at The Pier (Room 279) at 9:45am. It is a time for students to learn about God together and grow deeper in Him through conversation. We use the LIVE Bible Study from Simply Youth Ministry.

Water
Sr. High students meet at The Wharf (Room 173) at 9:45am. It is a time for students to learn about God together and grow deeper in Him through conversation. We use the LIVE Bible Study from Simply Youth Ministry.
Bible Study

Fire Jr. High Students meet every Wednesday for Bible Study in the Pier at 7:00pm for our small groups. Meet from after Labor Day through early May.


Water Sr. High students participate in Home Bible Studies. These take place in people's homes, they are completely student led and student run. If you would like to be a part let us know, you can either ask some friends and see where and when they meet or ask Troy and he can help direct you to a group. It is very discussion based and informal, a great way to learn and discuss.
Sunday nights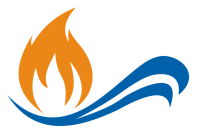 Fire & Water Students
gather at 6:00pm in the Wharf (although you can come early at 5:30pm and enjoy a free meal with us), we have an ice-breaker game and worship together. Then Fire Jr. High Students head to the Pier for discussion, while Water Sr. High Students stay in the Wharf for discussion.
Programming ends at 7:30pm but students are invited to stay for After Hours until 8:30pm. The Wharf and the gym are open for students to hang out and/or play sports. No talent is required to play, some students even bring their homework and do it together in the Wharf.
TRIPS AND RETREATS
Winter Retreat
Over Martin Luther King weekend we take a trip together, jr. and sr. high, to a camp and spend a few days rejuvenating and learning more about who God is. Two days being poured into spiritually while being drained physically playing games well into the night.

30 Hour Famine
Sr. high students get sponsors then starve themselves for 30 hours, raising money for hungry people overseas. As they say, misery loves company, so we do this together at the church, spending the night at Fishers UMC and end the weekend taking part in a meal that is served in other parts of the world.

Believe
A conference for jr. high students only. In April we head out and spend time with hundreds of other jr. high students spending time having fun and learning about God's love for us.

Promotion Camp Out
We celebrate our new incoming sr. high students by all of WATER (sr. high) heading out for a night of camping.
Real World
Getting away is wonderful, but being disciples of Christ means learning how to live our lives for Christ where we live. So that's what this retreat is about. In the fall sr. highs get together and take part in this retreat during school, living together from Wednesday to Saturday cooking our own meals and cleaning up after ourselves, all while discussing spiritual matters and learning how to live for Christ in our every day lives.
Mission Trip
Every summer the jr. high and sr. high students take mission trips to various parts of the country, serving in a variety of places from rural communities to inner-city services.